Main window
The miners view shows the running mining processes together with their progress and statistics.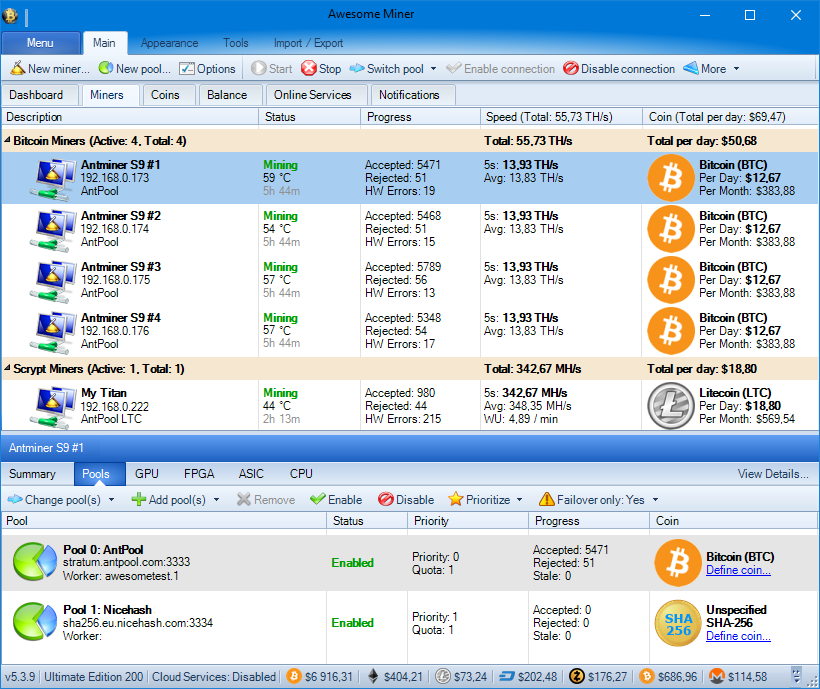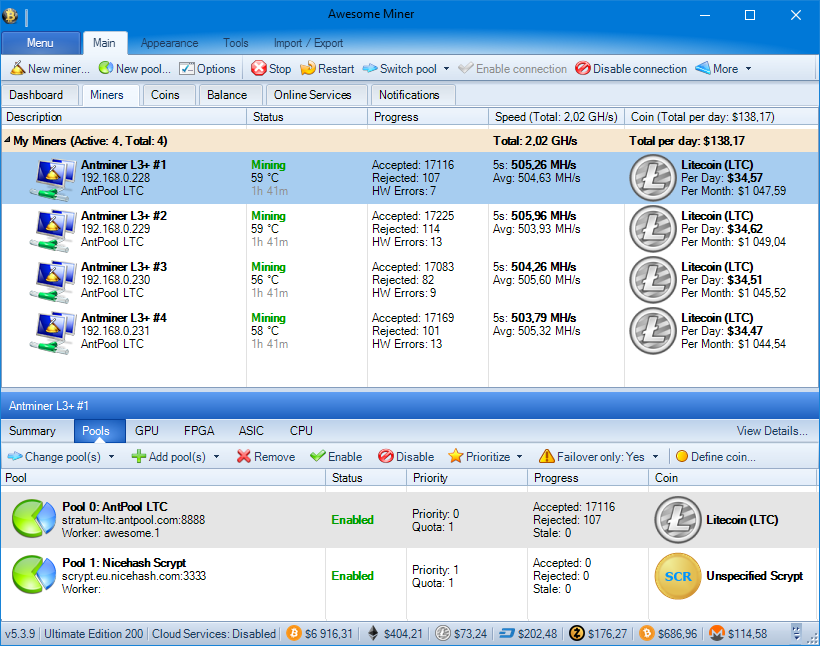 Dashboard - Graph mode
The graph mode display statistics for all miners.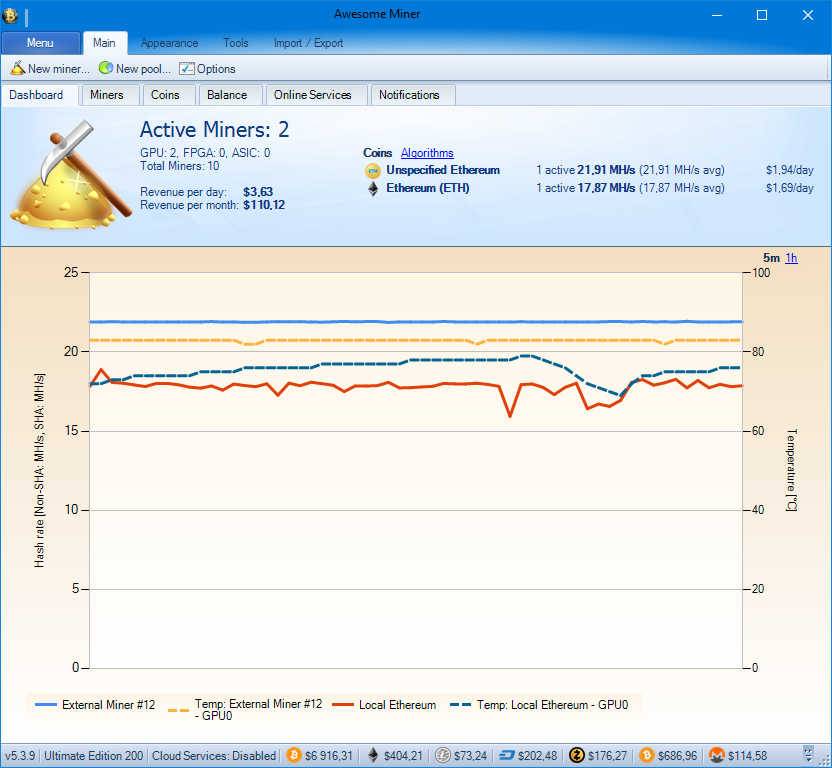 Dashboard - Table mode
The table mode displays summary of the running miners together with the Bitcoin exchange rate and current revenues.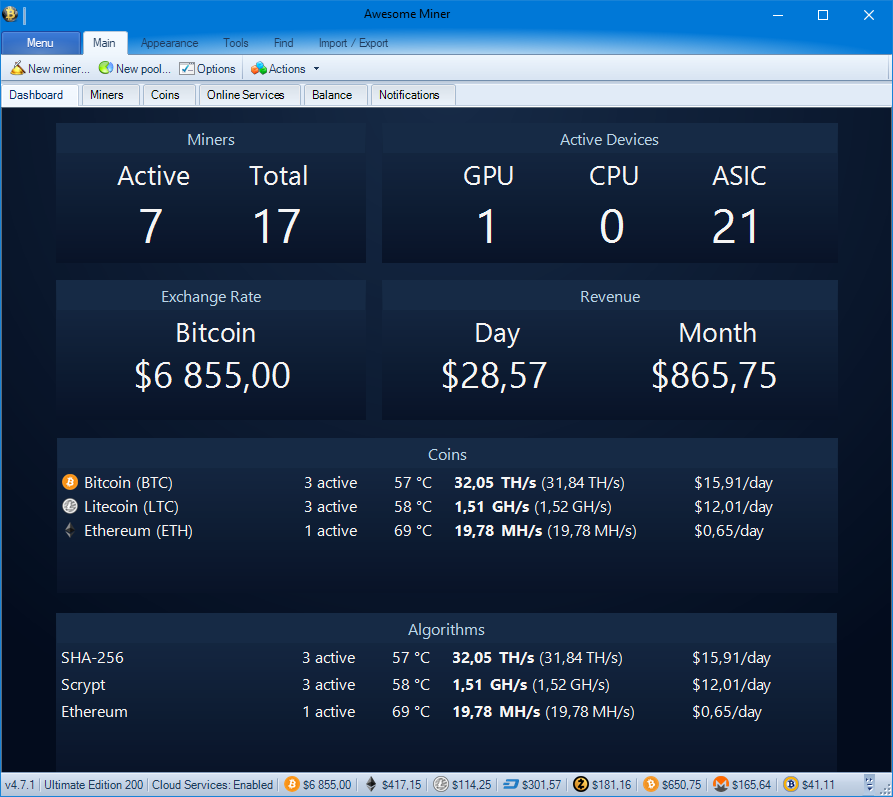 Coin statistics
In addition to the popular Bitcoin and Litecoin, coin statistics are available for a large amount of different coins.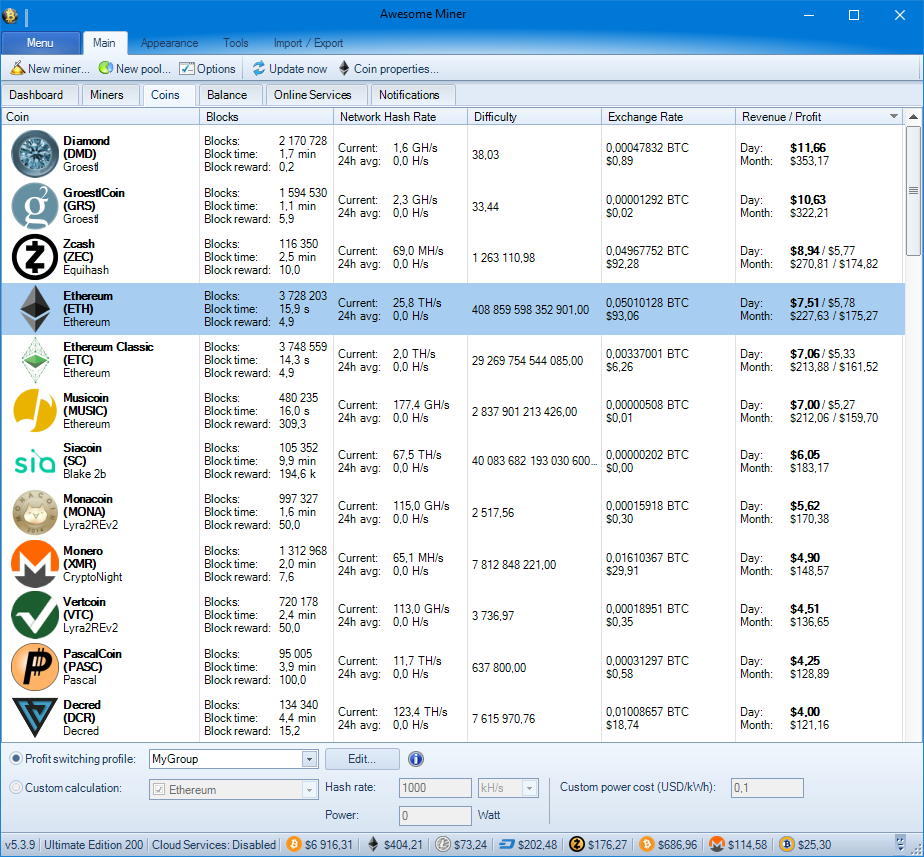 Add miner wizard
Awesome Miner provides a wizard feature to make the creation of miners easier.
Web statistics - including mobile support
Awesome Miner has a built-in web frontend that can be accessed from any computer, tablet or smart phone.